How do I make my first Subscription order?
YAY! How exciting to think that you'll always have a freezer stocked full of Daring and never have to worry about reordering. ⚡️
Please follow below to place your first Subscribe and Save order! (Visual guidance below)
Make sure you have an account with us -> https://daring.com/account/login - you can keep track of your orders there 📝 
Now you're ready to order! Go to https://daring.com/collections/all or directly to https://www.daring.com/subscribe 🌱🍗
Identify the products that you'd like to be on your repeat order (tough decisions)! 🤔 
Choose "Subscribe and Save" instead of single order 
Notice how on each order you'll be saving 10% off! 🥳
You can ALWAYS adjust the frequency on the order to account for Daring (breakfast, lunch and dinner)  😋
Add to cart and repeat with other flavors and quantities you'd like
Check out Daring recipes while you wait for your order! 
For any questions, text us at 1-855-UNCLUCK (855-862-5825) 📱
Checkout module on product page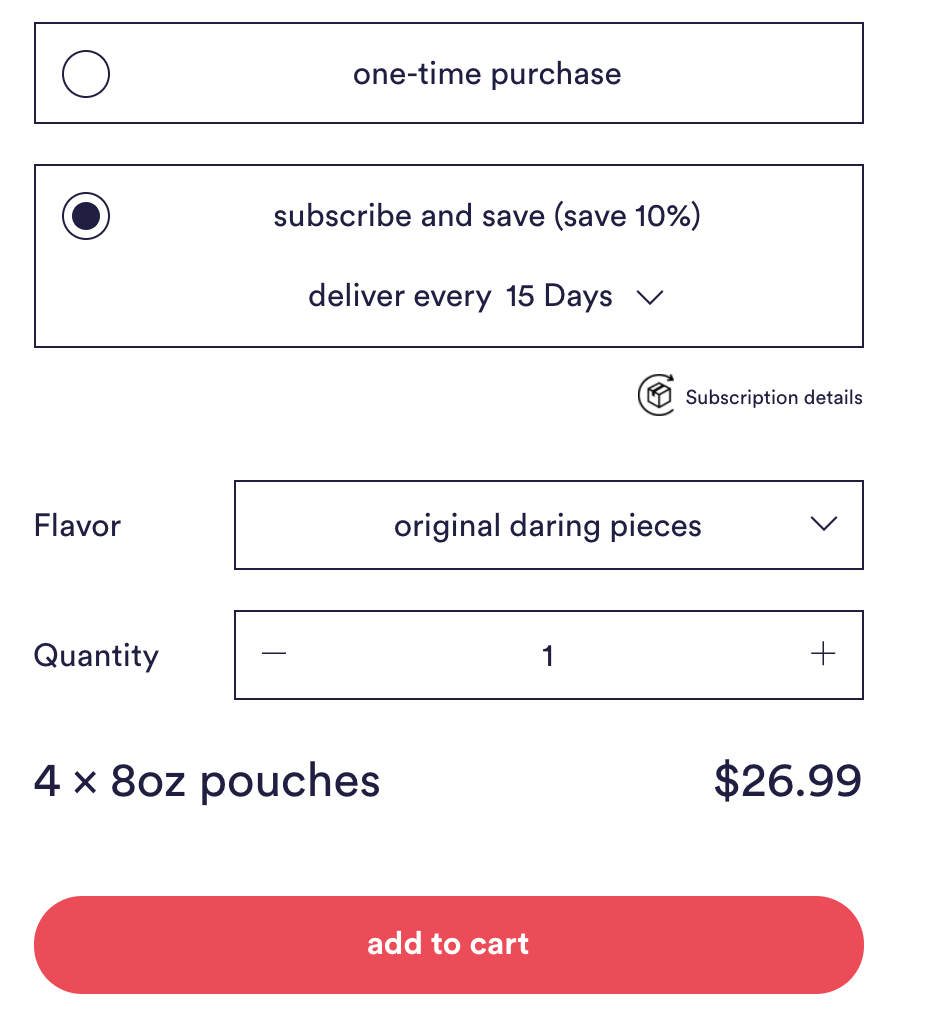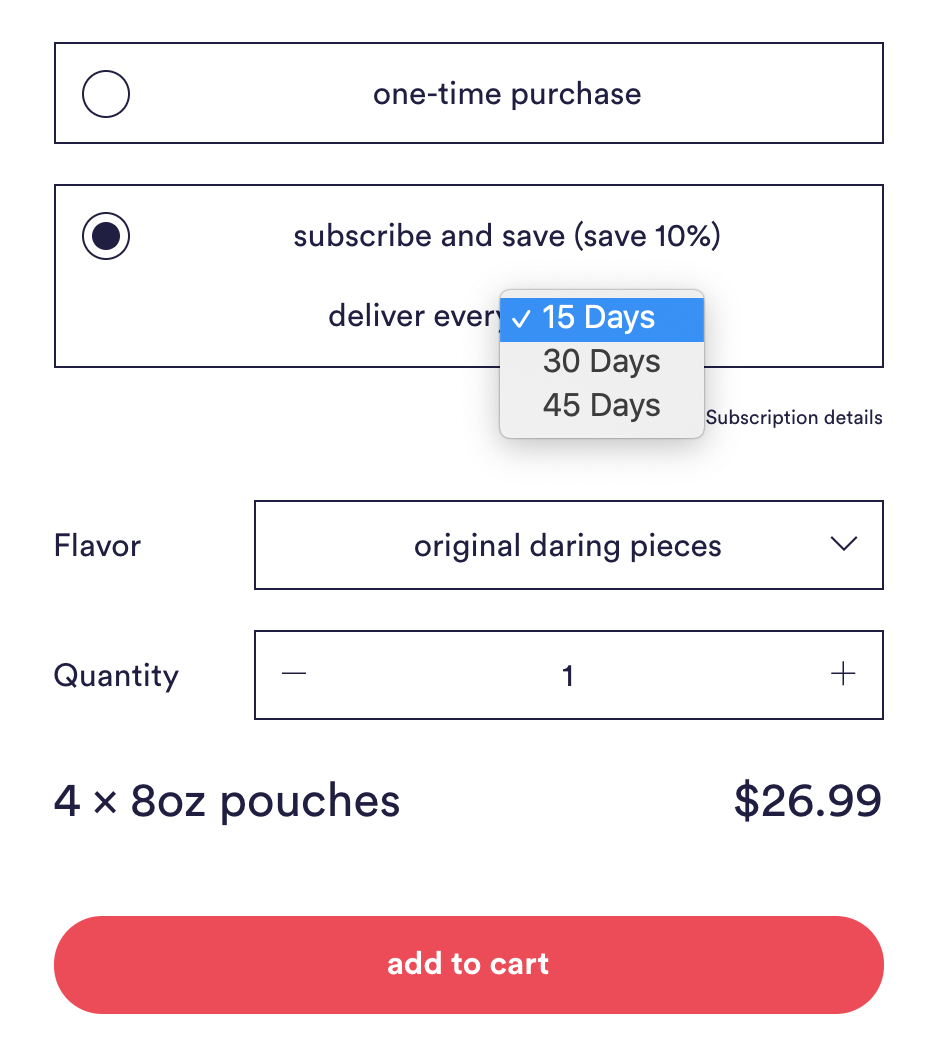 Was this article helpful?